Ideas for Date Night
I have been dating my husband for five years now, and even though that seems like such a long time it's so important to keep up with it. Even though things changed when we got married and probably did things more on a budget than when we were dating and went out all the time, or when we had our little girl and our alone time drastically decreased, it's important to make the time. There is a season for everything and I think it's important to celebrate the small stuff and to keep surprising each other like you do when you are dating and it's butterflies every time you see each other. I put together some fun ideas in time for Valentine's Day this weekend that will hopefully get you inspired to get out and try something new.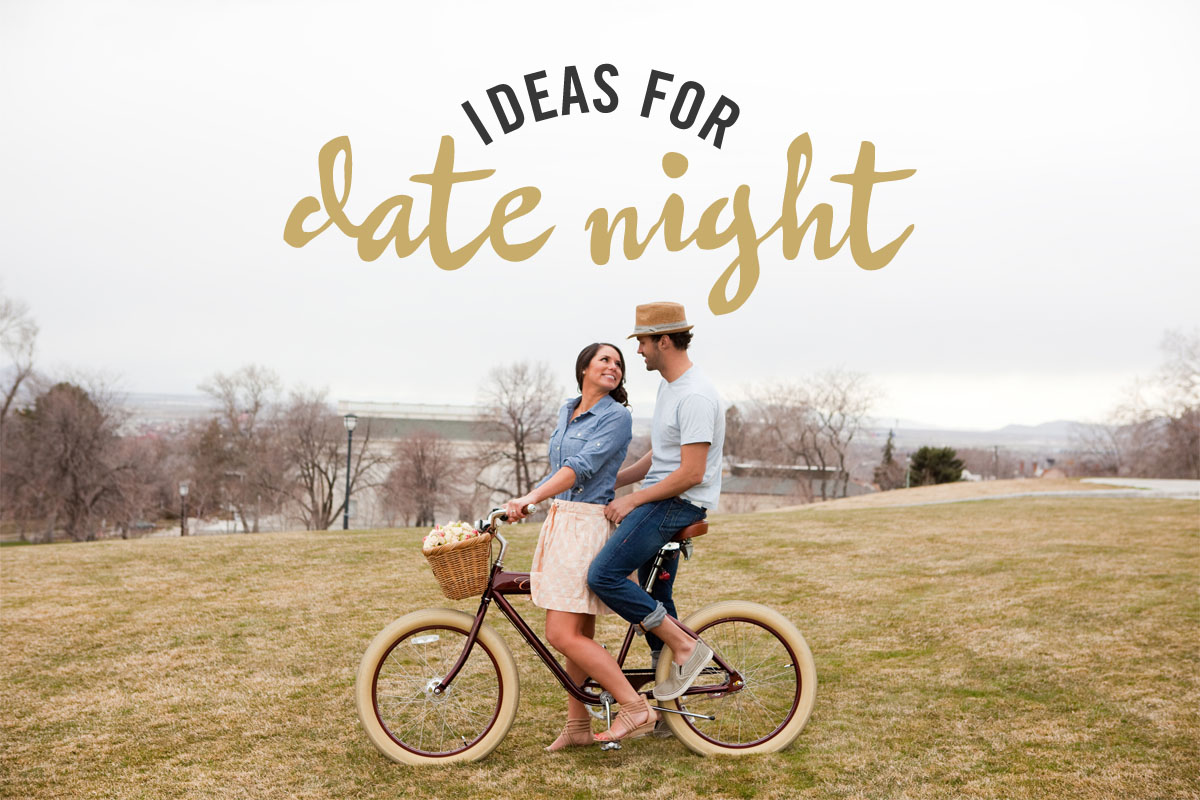 GO DANCING - take a dance class together as a couple or better yet, invite another couple along to join in the fun. Make a night of it with dinner and dessert. You could even watch the movie Dirty Dancing after to help inspire some moves;)
SCAVENGER HUNT - make a scavenger hunt for your love of all your favorite places to go together or significant places from your relationship [like where you had your first date, first kiss, said I Love You, or your first apartment together]
ICE SKATING - have a winter date night of ice skating complete with hot chocolate and donuts after by the fire. You can also find indoor places to ice skate or even head to a roller skating rink and strap on some old roller blades.
GAME NIGHT - stay inside for a fun night with all your favorite board games and cards. Get your favorite treats, make some popcorn, and put on some music to enjoy some down time with just the two of you.
BRUNCH - make a weekend morning date instead of at night and it might even help you find a babysitter easier. Go out and enjoy brunch at your favorite spot and hit up a matinee movie after, or get some exercise in first and bike ride or run to your favorite breakfast place then enjoy a relaxing meal after. If you live by the ocean, brunch on a yacht is a pretty romantic way to go and most marinas have boats that offer this.
SEE A SHOW - it's always fun to get dressed up and go out to a broadway show, or see the ballet, or a concert of your favorite band, or go to a comedy club. Just see what's available in your city and make a date night out of it. If you go to a summer concert it's fun to bring a picnic and eat outside on the lawn before the show.
DRIVE-IN MOVIE - make it old school and head to a drive-in movie after you grab a bit to eat at a burger joint. You can make a bed in the back of your car to snuggle up in or bring some chairs to lounge on in front of your car.
COOK TOGETHER - taking a cooking class is such a fun date night and you get a nice meal out of it while learning something new. Or if you want to keep it at home, you can get all the ingredients for a favorite dish and cook the meal together at home then eat by candlelight on a blanket on the floor.
PLAY TOURISTS - pick some places that you've never been to in your city and spend the day exploring some new spots and trying new places to eat. It's amazing what fun things you discover when you try something new!
GET PAMPERED - plan a fun little getaway at a local hotel where you can enjoy some spa treatments, room-service, and a nice jacuzzi or keep it more simple and just go to get a couples massage together or a pedicure [my husband has never had one but I think they're good for guys too!]
LEARN NEW HOBBY - pick a new hobby that you want to take on together so you have something fun you can both do and even get some exercise while at it - like playing tennis, paddle-boarding, surfing, biking, skiing, rock climbing, or try a new class at the gym. Being outdoors and getting some fresh air with beautiful scenery is such a great way to spend time together, and hikes don't cost a thing.